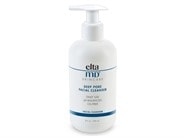 Reviews For
EltaMD Deep Pore Facial Cleanser
$25.00
its OK
I just started using this product for the first time. It is not as smooth and creamy as other face washes I have used. I have to use more than I usually use and it does not feel all that great on. I'm not that impressed with this product. Deep Pore Cleanser
Cleanser has more fragrance than I expected. Feels oily when using but actually drying out skin. I don't recommend for sensitive or older skin Patricia8
Verified Purchase
Deep Clean
This is a nice product, but if you like EltaMD, the foaming facial cleanser is better. This one works but stings if you get in eyes. AubreyRed
Verified Purchase
Didn't Like it
I like EltaMD products; however, this isn't one of them. It irritates my sensitive skin. It felt like I had to use a lot of water to rinse it off, and it doesn't do very well at removing eye liner (the only makeup I wear).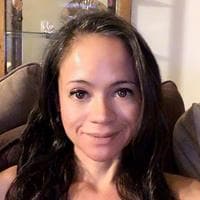 AgingGracefully
Verified Purchase
Deep Pore Cleanser
I did not like all the ingredients in this cleanser and found it to be somewhat irritating. I have mature skin, and really thought it not the best for deep cleaning. LovelySkin Customer
Verified Purchase
Elta facial cleanser
Does the job nicely. Would not use it to remove eye makeup-too drying. Better than adequate but not outstanding. I have sensitive skin and it leaves my face cleansed but not great for deep cleaning. However, does not strip oils and leaves face feeling supple. LovelySkin Customer
Verified Purchase
Not for all skin types
This is very good at cleaning and removing makeup without breakouts. It says for all skin types, but, I find it a bit drying. LovelySkin Customer
Verified Purchase
Good but not great
Left my skin feeling a little oily and did not completely remove makeup, actually had to get another product to do that. LovelySkin Customer
Verified Purchase
No opinion....yet
The verdict is still out for me on this one. Not sure it's the best cleanser for my skin (fair, sensitive, rosecea) but I do see how it could be a great basic cleanser. No true opinion right now.... It has the very faint smell of orange peel which doesn't bother me but could someone else. Overall, it does the job. LovelySkin Customer
Verified Purchase
EltaMD Facial Cleanser
I have sensitive, dry to medium skin, cleanser cleans well, but not good for removing eye make-up. If your skin leans toward dryness and you perfer a creamier cleanser I would not recommend this one. LovelySkin Customer
Verified Purchase