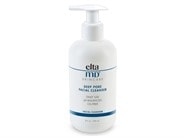 Reviews For
EltaMD Deep Pore Facial Cleanser
$25.00
Doesn't completely remove makeup
I like the way this cleanser leaves my almost 60-year-old skin feeling. It's not drying and my skin has stayed free of breakouts. It would get five stars if it didn't leave traces of foundation behind. elizabethstarr
Verified Purchase
Love Elta!
I used this cleanser and then switched to a different brand. I definitely prefer the EltaMD cleanser over many others that I have tried. Great product! Great product!
I love EltaMD- if you haven't tried it- I think it's a must! My skin is very dry in the winter and this product as well as all EltaMD is superb- skin so soft and moisturized you will hardly recognize it as you!!! Elta MD Deep Pore facial cleanser
I love EltaMD. This cleanser is great! I like the way it removes my makeup and cleanses without drying out the skin. LovelySkin Customer
Verified Purchase
Great product
Cleanses makeup very well and doesn't dry out the skin at all!! Like the Foaming Facial Cleanser Better
I liked this cleanser, but saw a better result with the Foaming Facial Cleanser. The Foaming Facial Cleanser is more lightweight and honestly I liked the smell better. Effective Product
I was impressed with how gentle yet effective this product is. I have hard whiteheads near my nose for years. I was surprised that after three weeks of use the whitehead came off when I washed my face. I didn't prick it - it just came off and I believe it is because of this deep pore cleanser. Wonderful facial cleanser
I had been using another product and decided to try this. It's much better and my pores have gotten smaller. I notice this immediately after I wash my face. After my old product was used up I started washing my face with a clay bar soap and I feel this EltaMD deep pore cleaner is much better. I use it am and pm and no sign of dryness. Love this Cleanser
I love this cleanser! I have very sensitive skin and rosacea. This is the only cleanser that I have used that actually calms my skin and doesn't cause redness. My blackheads on my nose are gone, and I do not feel "dried out" after I use it. I use this cleanser with my Forea and it keeps my skin exfoliated and smooth! Would recommend to anyone who has sensitive rosacea skin! So clean!
I normally rush through washing my face, but with this cleanser I really enjoy taking my time, it bubbles so nicely, and my face feels so clean after! It feels very medical grade, and I've recommended it to a lot of friends who have also really enjoyed it! LovelySkin Customer
Verified Purchase
So good!
Love this cleanser, def recommend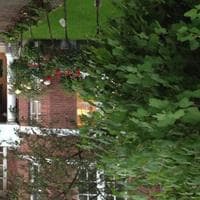 Nice Face Wash
I'm starting to become a fan of this brand. I started using their sunscreen and decided to try this when I needed a new face wash. It says it cleans makeup and everything but I like to clean twice with another oil based cleanser. This deep pore facial cleanser leaves my face feeling clean but a little bit dry but it is fine because I use a facial oil afterwards. I like this brand and would buy again but probably when on sale. LovelySkin Customer
Verified Purchase
Very good daily
This is a good/solid, but gentle cleanser. I always double cleanse & I use this as my 1st cleanser. Its basic, but does the job. I probably won't reorder as there are others that I prefer/give more benefits. Micahfh
Verified Purchase
Best reliable cleanser
My daughters and I love the deep pore and the regular foaming Elta cleansers. They do a great deep clean without drying the skin out. I have very sensitive skin and this is also calming. LovelySkin Customer
Verified Purchase
its OK
I just started using this product for the first time. It is not as smooth and creamy as other face washes I have used. I have to use more than I usually use and it does not feel all that great on. I'm not that impressed with this product. Deep Pore Cleanser
Cleanser has more fragrance than I expected. Feels oily when using but actually drying out skin. I don't recommend for sensitive or older skin Patricia8
Verified Purchase
Deep Clean
This is a nice product, but if you like EltaMD, the foaming facial cleanser is better. This one works but stings if you get in eyes. AubreyRed
Verified Purchase
Drying
It is a good cleanser but dried my face out. Will keep using it but not every day. LovelySkin Customer
Verified Purchase
Gentle and Calming
Looking for something less expensive than the Eminence cleanser I was originally using, I decided to test this out. A little goes a long way. It has a soothing, citrus-y scent and so far I haven't felt dried out afterwards. Amazing!
I was not sure which face wash to buy but after consulting with a Customer Service Representative, I decide for the EltaMD Deep Pore Facial. It is amazing! I love the texture, the delicate fragrance, and how clean and hydrated my face is after a use it. It is lovely, and I will purchase again, and again, and again. Another great product from EltaMD. Thank you. Good!
I like this face wash. It does clean my face without drying it out. I do think it's too expensive for face wash. I have used cheaper products that are just as good. However, if you are worried about your sensitive skin, this would be good for you. EltaMD is a great brand! LovelySkin Customer
Verified Purchase
Facial cleanser
Works really well for my daily cleanser needs. LovelySkin Customer
Verified Purchase
Didn't Like it
I like EltaMD products; however, this isn't one of them. It irritates my sensitive skin. It felt like I had to use a lot of water to rinse it off, and it doesn't do very well at removing eye liner (the only makeup I wear).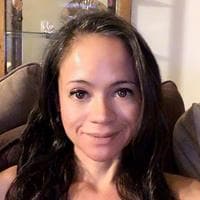 AgingGracefully
Verified Purchase
Wonderful cleanser
I absolutely love EltaMD sunscreens, and I thought that I would try their cleanser. This cleanser makes my skin feel so clean without stripping it. This is another great product from a great brand. Clean
This is a first time purchase but not my last. The gel has a nice scent. A small amount lathers well and it rinses clean. My face feels soft and not tight. LovelySkin Customer
Verified Purchase