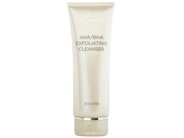 Reviews For
SkinMedica AHA/BHA Exfoliating Cleanser
Lasts a long time
A little of this goes a long way & is an excellent cleanser. LovelySkin Customer
Verified Purchase
Silky smooth
Get rid of the dead skin without irritation. Gentle to use after Retin A causes peeling. LovelySkin Customer
Verified Purchase
This is awesome
I love this SkinMedica exfoliating cleanser, very gentle and my skin feels great after washing with it! Will definitely buy again! Love this!!
My skin is so smooth and soft after I use this! Not harsh at all and is something I use 2-3 times a week!! Will definitely buy again! Good exfoliator
Had a facial recently and was recommended to buy this. I feel this is a good chemical exfoliator and has left my face glowing. I use it about 3 times a week, and seems to keep the hormonal acne to a minimum. LovelySkin Customer
Verified Purchase
Exfoliating Cleanser
Great exfoliating cleanser that does not dry out your skin. This cleanser has nice little exfoliating beads along with skin brightening ingredients to help unclog pores and freshen up your complexion without over doing it. It is a nice addition to my cleansing routine. LovelySkin Customer
Verified Purchase
Gentle and effective
I find the cleanser to be gentle and effective in the hot sweaty summer months. I do switch to a cream cleanser in the dry winter months but continue to use this at least once a week during those months. Debborah
Verified Purchase
Suitable for Sensitive Skin With No Concern of Harsh Scrubbing
I've been trying to find a gentle exfoliating cleanser to use nightly with both AHA & BHA ingredients since I tend to have clogged pores on my nose. SkinMedica AHA/BHA Exfoliating Cleanser truly fits the bill. It contains very fine scrubbing particles with both AHA/BHA to help dissolve sebum oil, dirt, and dead skin trapped in the pores. I have very sensitive skin and suffer no ill effect when using this cleanser nightly to get an effective cleaning. LovelySkin Customer
Verified Purchase
Love This Cleanser
I've been using this cleanser twice a day for about a month and it's made a positive difference in the appearance of my skin. I am in my 50's and live in an arid climate, so I wanted an exfoliating product to help with dryness. My skin is softer, looks more youthful and never feels tight or dry after cleansing. Great product, highly recommend! Great cleanser
I love this cleanser. I've been using it for about a year. Whenever I get a facial and am asked what I used and I tell them SkinMedica I am told they are great products and highly recommended. Love it.
I absolutely love this product. My face feels so clean and soft and it is also gentle. I am just using every other day. Impressed
Verified Purchase
Satisfied customer
Loved this product when I bought it, but the price made me go a year without it until I found this website & when I saw their price I ordered it without hesitation! So glad I found LovelySkin because without their savings I would be broke and still wishing had this product! Thanks LovelySkin! UniquePisces214
Verified Purchase
Great Product
Great Cleanser LovelySkin Customer
Verified Purchase
Exfoliating Cleanser
This is a great exfoliating cleanser. I use it nightly and doesn't dry out or irritate my sensitive skin. Leaves my skin feeling smooth and clean. LovelySkin Customer
Verified Purchase
Excellent product
My skin feels super soft after only a week of using this exfoliating cleanser. Jodilg73
Verified Purchase
a little expensive.
good decision, I was looking for a scrub that cleanses thoroughly, I am more than satisfied with the results on my skin.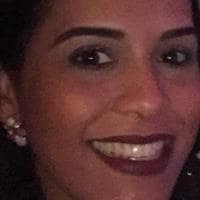 Great exfoliator
So light yet effective, leaves your skin baby soft without the irritation that other scrubs give you. I have acne prone skin and it's not making me break out. LovelySkin Customer
Verified Purchase
SkinMedica has done it again!
Incredible product. It feels great as a lather, and your skin feels smooth after washing it off. It's wonderful, I only use it 1-2 times a week (due to cost and not to over-exfoliate). It's fragrance-free and the natural scent is lovely. Highly recommend to anyone and everyone! Great face cleanser
This is a great cleanser. It lathers nicely and helps even out my skin tone with acids in it. The jojoba beads in there are not what exfoliates. I'm not sure that they really do anything but they certainly don't bother me. Just a word of caution, if you use it as your only cleanser both morning and night, your skin will dry out pretty quickly. I use it just in the mornings and have been pleased with the product. ChicagoAmy
Verified Purchase
The best exfoliating cleanser
I love it's elegant formula. The cleanser doesn't dry out my skin, gentle but very effective. Love it
Best product on the market. Best cleanser, I always repurchase this
I used to use the Glypro exfoliating cleanser. It was the best and I don't know why they discontinued it. Tried this and it is a very close 2nd to Glypro. I use this every morning. My skin is oily and it is never too abrasive or irritating. LovelySkin Customer
Verified Purchase
Love this cleanser!
I'm 48 and this cleanser is exactly what I was looking for! It leaves my skin feeling fresh and clean, but not tight or dry. It does have tiny little beads in it, but they are not rough on my skin. I am currently using it morning and night. Will definitely order again. Great chemical exfoliater!
I have sensitive skin and this chemical exfoliator is gentle to use 3x a week. I love using this product when I feel like my skin is dull and needs that extra scrub without being too harsh on the skin. This has tiny little beads but gentle not abrasive at all. I feel it doesn't strip your skin as most exfoliators do. This product is also huge so it's going to last for a while so I can justify the price, so definitely a repurchase for me! Kathybe113
Verified Purchase
Smoothest skin ever
I received a sample of this product from my aesthetician. Because it listed acids as main ingredients, I didn't try it right away thinking it would irritate my skin. When I finally did try it, you couldn't pry it out of my hands! I quickly ordered a full sized product from LovelySkin. My skin is sensitive, so I started using it twice a week, and now every other day. My skin feels almost as soft and smooth as a baby's face, and I'm 74!