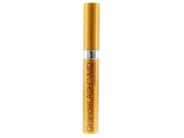 Write a Review - Receive 50 Rewards Points!
Tell us your thoughts about GrandeLash-MD Eyelash Conditioner so we can help you find the right products. With your review, you'll also receive 50 Rewards Points. Please note that it may take up to 72 hours for a review to appear on site. All reviews are subject to moderator approval.
Write a Review
14 Results
The best!
I've been using GrandeLash Eyelash conditioner religiously for about 2 years. Before my eyelashes were short and would fall out in clumps leaving sparse and areas of no lashes on my lids. After just a few months, I noticed a huge difference. My eyelashes became darker, stronger and longer. Eyelash gaps were gone. I absolutely love this product! I now frequently get complements on my lashes. This product is wonderful and totally changed the look of my eyelashes! LovelySkin Customer
Verified Purchase
Allergic
I was hoping that this product wouldn't make my eyes watery and itchy. I read a couple reviews and purchased this product based on those. It is only my second time using, and both times, I got redness and burning. I don't think I can return this product anymore. But, I sure won't purchase it again. LovelySkin Customer
Verified Purchase
Awesome
I have been using this for years. It was recommended by a friend. It works and gentle compared to Latisse. LovelySkin Customer
Verified Purchase
So far so good.
Normally, I have reactive issues with eyelash growth products. I'm unable to use Latisse (lashes fell out in clumps), and other products would irritate my eyes so badly, I couldn't continue using. GrandeLash-MD Eyelash Conditioner is gentle, and I am able to use every other night without any redness or discomfort. I'll start using this every night soon since I am not experiencing any bad side effects after 2 weeks. I'm using this in conjunction with their mascara, and my lashes are growing longer and feel less brittle. Recommend trying this if other eye lash growth products irritate your eyes. FaceByLovelySkin
Verified Purchase
WORKS but you need to be ready for spends some money!
I heard great results from a friend, first bottle was weird because at first try my eyes burned a little, and the next day I woke up with dark circles. It's a strong product if your a girl who doesn't even like eye liner. At the end of the first bottle, I do get long lashes as promised, but if you don't buy the second and third bottle or in other words, if you don't do the maintenance treatment (one day using product, one day using almond oil instead), they will start to fall out. I buy 4 bottles in total, and they last me a year. It's been 3 months now without using the product, and they are still long and beautiful, so I must say it took time, but it works! LovelySkin Customer
Verified Purchase
GrandeLash conditioner
I really like this product. I have an autoimmune condition, and it helps. I have been using it for three months and have reordered. I originally decided to try it because of another review from someone who also had an autoimmune condition who said it helped. LovelySkin Customer
Verified Purchase
GrandeLashMD Eyelash conditioner
For a long time I didn't notice any difference in my eyelashes, so I didn't write a review. But I just kept using it anyway. I decided to wait to write a review until I could tell a difference and yes, that is happening now. After I use mascara, my eyelashes are much longer and fuller and look really nice, so I'm sure the GrandeLash get the credit. Thanks and it lasts such a long time... another good plus! LovelySkin Customer
Verified Purchase
Grande lash MD
Love it, been using it for a 1 1/2 and it really works. Will continue to use it . Really works!
I love this stuff. It seriously grows and strengthens your lashes. It's easy to use (just one swipe every night) and lasts a really long time (I had my first tube for probably 10 months). LovelySkin Customer
Verified Purchase
Lovely lashes
My esthetician gave me this and told me to try it. She instructed that I put it on morning and night. I didn't think it would do anything but thought what the heck I will try it. I have been using it for 5 weeks morning and night and I am amazed at what it has done for my lashes. I bought another and will continue to use it. Very impressed. Better than Latisse
Everyone is asking me what I'm doing lately to my lashes... was using Latisse for nearly two years - this is better, less pricey and without prescription. Highly recommend. Grande Brow is amazing too. LovelySkin Customer
Verified Purchase
LOVE!
This is the best eyelash conditioner I have tried. I am seeing results after only a couple weeks of use. Would recommend. LovelySkin Customer
Verified Purchase
Great product, truly works
I am on my second tube and I cannot stress how great of a product it is. No more eye lash extensions, you simply won't need them any more. I saw the first results in just a couple of weeks. It works fantastic for length and even added volume on my bottom lashes. I would highly recommend this product. I did have slightly itchy eyes for a few days I guess adjusting to the product but then it went away LovelySkin Customer
Verified Purchase
GrandeLash: Repeat Usage
This is the third "round" of this product for me. I first discovered it through my stylist, and noticed results on the first round within a week same thing with the second round. This time, for some reason, the results noted are minimal. The material enclosed with the product states "...results in 4-8 weeks," so I'm hoping for the best. By the way, LovelySkin offers an excellent price on this product! LovelySkin Customer
Verified Purchase