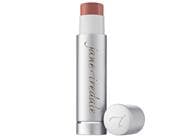 Reviews For
jane iredale LipDrink Lip Balm SPF 15
$17.00
Favorite Lip Balm
So moisturizing and I love the flavor! LovelySkin Customer
Verified Purchase
Perfect Lip Balm
I like Jane Iredale lip gloss, but I prefer to wear something lighter for tennis. This is fabulous lip balm. It feels great on my lips and provides just the right hint of color when I really am not wearing makeup. It keeps my lips moist as well. I purchased two colors and they are both great. I have been recommending this lip balm to all my tennis friends! A keeper!
Moisture with a hint of sheer color plus spf! Just what I like for most days! The lemon fragrance/taste is pleasant and subtle, which I prefer as well. While not as important, the tube is nicer looking than most tinted lip balms. LovelySkin Customer
Verified Purchase
Smooth
I love this stuff. I ordered more in pout shade. I already have tease and it is just enough tint. So worth it! Ryacon2129
Verified Purchase
Soft & moisturizing
I love the way this glides on...feels soft & silky. I got the color "Pout", which is bit more sheer than I wanted, but still very pretty. It gives you a touch of color & can also be worn on top of your lipstick to add sheen. Love but not the color
Would give a 5 star review if it was the color free version as I had received it for a sample & loved it and thought that the color would be just as amazing... but it's to drying & will have to trash it & next time when I order I will go with just the clear one Loved
completely in love, I love my lips are more hydrated and healthy.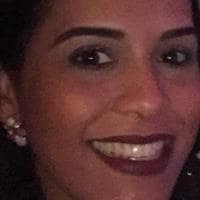 Love it!
Very moisturizing lip balm and the colors are gorgeous. LovelySkin Customer
Verified Purchase
Best lip protection
The best !!! New color evens skin tone and it's sheer.. no blisters or cold sore LovelySkin Customer
Verified Purchase
Little to no color
This is similar to Sugar products. It is just a nice balm with a little pink color. I think there are other products that are better given the price.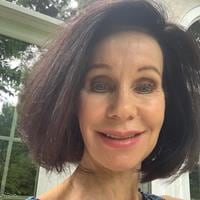 lovelovely
Verified Purchase
Luscious Lips
Purchased this product for the first time and I absolutely LOVE it. Feels wonderful on lips, so much more than your typical "lip balm" with just the right amount of color (Buff). Well worth the price. I am hooked!! BeachyKeen
Verified Purchase
Protects your lips and its pretty!
I love that this gives my lips a little bit of color and acts as sun protection. I ordered the color Flirt and would like to try something with a little more color. Unfortunately, I ran mine through the washer in the first week. It still does the job though! LovelySkin Customer
Verified Purchase
A staple in my life
This is the BEST lip balm I have every used! So soft and moisturizing for my lips. Not waxy or filmy at all. Great Lip Balm
This is a really nice lip balm with just a hint of color. It goes on smooth without any taste and keeps lips moist. LovelySkin Customer
Verified Purchase
Like it!
Great lip balm. I'm on my 3rd one. Recently gave my daughter one and she likes it a lot. Moisturizing and smells good. It's just ok
This lip balm was not what I expected. I thought this would have more color and I was disappointed. But this offers great protection and is so creamy in my lips. I like to wear it when I'm not wearing makeup. Nice color
I love this lip balm. It gives just enough tint. I love the smell and the texture.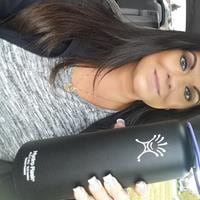 Montana
Verified Purchase
jane iredale LipDrink Lip Balm SPF 15
This lip balm is perfect for me. I wear it playing tennis & golf. Just love the fact that it is SPF 15. It not only protects my lips, it looks great too! LovelySkin Customer
Verified Purchase
Flirt - Creamy and Moisturizing
I was searching for a colored lip product with SPF to wear on my walks, etc. and decided to give the LipDrink Lip Balm a try. I like it as the balm is creamy and moisturizing. Wish the one I chose had more color - may order another color in the future.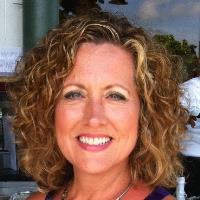 Pretty color
I was looking for a slightly tinted SPF lip balm and LipDrink in Buff is a good choice. The color is soft and neutral and it seems very moisturizing. I also like that the tube is pretty and substantial, and it looks more like a lipstick than a drugstore lip balm. LovelySkin Customer
Verified Purchase
Love this Lip Balm
Love this lip balm. Really moisturizes and lasts a long time with no funny taste. LOVE this Balm!
This is the second time I have purchased this lip balm. I REALLY like it.... Unfortunately, I left this new balm in my shorts pocket and THEN put them in the wash!!! Needless to say, I was bummed out, but, I will eventually replace it because I live close to the beach and love that it has a SPF of 15 and the color is perfect for me!!! LovelySkin Customer
Verified Purchase
Good Lip Balm with SPF
I feel good about using this lip balm because not only is it moisturizing, but it has SPF which our lips need. Jane Iredale products are excellent quality and they contain no harmful ingredients. MCDancer
Verified Purchase
Awesome stuff!
This is without a doubt the best lip fix I have ever used and it gives you a touch of color, to boot! It is good for bedtime, too, wake up to smooth lips instead of dry cracked lips. LovelySkin Customer
Verified Purchase
Jane iredale
This lipstick irritates my skin. I won't buy it again. LovelySkin Customer
Verified Purchase