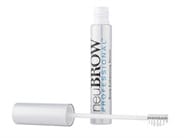 Reviews For
neuBROW PROFESSIONAL™ Brow Enhancing Serum by Skin Research Laboratories®
$90.00
neuBROW Professional
Love this product! Just purchased my my third tube. Keeps my brows growing and he thickness has greatly improved. Really Works!
This product was recommended by makeup artist Lisa Eldridge. My brows have always been extremely sparse, non-existent at the tail, and my biggest beauty issue. The hairs are super fine and very light. I have used this nightly for about 5 weeks, and WHAT A DIFFERENCE!!! It has grown more hairs, is filling in, and even the tail of my brows are sprouting hairs. I am using either color brow gel to darken them and the improvement is nothing short of amazing. I will continue to use and love this product. LovelySkin Customer
Verified Purchase
Daily use paid off!
As a woman in her 30's, I lived through the skinny brow trend, and over time, my brows didn't grow in like they used to. I wanted a more natural arch, and needed a little help. This stuff works! With daily use, I have noticeably fuller brows, without looking out of control. I just bought my second tube; highly recommend! LovelySkin Customer
Verified Purchase
Seeing some positive results with this!
My brows appear to be coming in fuller and more manageable (not as wild and sticking out in all directions). I hope this product gives some long lasting results as it is expensive and long term use is not an option for me. Very promising, not sure how long this tube will last but am guessing 2 months. Plugger
Verified Purchase
It works!
I have had very sparse brows for years due to over plucking them. I received a sample of neuBROW during a holiday promotion. It was the best gift of all time. This product works like magic. I have experienced new growth of brow hair that I thought I would never have again. My brows are not as full as they used to be years ago, but the amount of growth I have experienced is phenomenal. I used to have to use a lot of brow pencil to try and fill in my brows. Now, I only need a couple swipes on one brow to make them look great. I highly recommend this product. newBROW Professional works
I have tried several other products to try to help my thinning eyebrows, and this one actually works where the others didn't. Love this product
I have been using this product to grow my brows for a few years now. It is the best I have ever used and it actually works. My brows have filled in well and I will keep using this product. Effective product
I received a sample of this last year around the holidays and after 4 weeks of use definitely noticed a difference in brow thickness (the lash serum worked well, too). I went awhile without using because I couldn't decide if it was worth the price, but I'm so glad I finally pulled the trigger. It makes a significant difference over a few weeks time, and I use it more sparingly now that I see results and expect it to last for quite awhile. Very pleased with this product. Will repurchase. LovelySkin Customer
Verified Purchase
Excellent Product
I am really impressed with this product. I have used other brow enhancing products and I prefer this one. The applicator brush is a real plus for distributing the product on the brow more effectively. My brows got much thicker and darker. It Works
I first tried NeuBROW and NeuLASH in the trial 2-pack. They both worked great and so I'm now bought the full-size version of both. I plan to continue using these indefinitely. Great products. :-) LovelySkin Customer
Verified Purchase
Love this Product
NeuBROW really works It's amazing. I was losing my brows over a period of time and neuBrow is bringing them back. I have hair growth all over the brow area. It's great. I highly recommend it to anyone. for renewing or maintaining your eyebrows. AppleBlossom
Verified Purchase
Great!
My sister introduced this product to me and she has beautiful brows they are thick and dark. I have been using it for about a month. I already see improvement and love it so far! neuBrow brow enhancing serum
As I have gotten older my eyebrows are fading and getting sparse. I started using eyebrow powder just so they would show up. When I discovered a serum to improve the thickness, I thought I'd try it. I have been using neuBrow for about 2 weeks and I can actually see more natural color and thicker eyebrows. I'm going to keep using this product because it is working for me. LovelySkin Customer
Verified Purchase
NeuBrow is Great!
I love this product. It has taken a bit longer than originally expected to begin to fill in some of my brows, but it is now doing a great job of creating thicker brows. Amazing Brow Growth
I received a sample of this and loved how it worked. I thought it was expensive, so I tried another product thinking brow products aren't as big a deal since they aren't close to the eye like lashes and similar results would be easy to get. Nothing even compared. I saw results in just a few weeks of starting to use daily again. My brows were fuller and the gaps from years of plucking and waxing were filled in. I can't recommend enough. LovelySkin Customer
Verified Purchase
It Works!
My eyebrows have thinned over the years so I thought I'd give this one a shot. I have been using this every night for about a month with great results. The sparse areas of my eyebrows have filled in nicely. My skin can be a bit sensitive but this product seems very gentle and has not caused any irritation. Miracle product
Just 2 weeks in and aging brows have turned the clock back. If you have thought , "Whoa - my brows look weak/grey/thin/not as they used to be," get this product immediately. After only 2 weeks of daily use, I am back to "brow normal." I am giving as a gift to all my sisters. (This is one of those products that you fear will be discontinued because you love it so much. )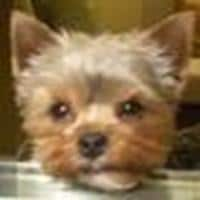 Works well.
I give it 4 starts because I've only been using the brow serum for about 2-3 weeks now, but my brows do seem to have hair growing in the areas where there were none. My brows have been thin or non existent due to over plucking when I was younger, so this is exciting news for me! LovelySkin Customer
Verified Purchase
Darker and Fuller
I was very pleasantly surprised with how much darker and fuller this made my eyebrows look. I don't have to use it every day to keep up the results, either, just a couple of times a week. AHSinCHS
Verified Purchase
Skimpy Brow Help
Due to over plucking and aging my eyebrows were extremely sparse and thinned out. I have been using neuBrow over a month and have noticed that they seem less patchy. Hoping with continued use my brows will gain even more growth especially at the ends. LovelySkin Customer
Verified Purchase
Terrific product !
This is my second purchase of the brow enhancer. It makes my brows look fuller & less sparse. A very good product . LovelySkin Customer
Verified Purchase
Brow Miracle!
My brows have always been light & thin. This product has darkened my brows & given me a great amount of growth!!! LovelySkin Customer
Verified Purchase
What a difference!
So happy with my results from neuBROW! By the third week my eyebrows were so much fuller than before. I was shocked by the results. HeidiPly
Verified Purchase
Love it!
Have been using it every day since I got a sample from another company and it just keeps my brows looking clean and neat and thick. LovelySkin Customer
Verified Purchase
New brows !!
I am on my second tube and notice a really big difference in my once sparse eyebrows. They are growing in areas that had stopped growing years ago. I have tried other products but for me this is the best one I have used. Really pleased ! LovelySkin Customer
Verified Purchase