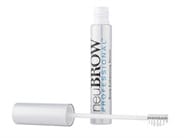 Reviews For
neuBROW PROFESSIONAL™ Brow Enhancing Serum by Skin Research Laboratories®
$90.00
64 Results
Great!
My sister introduced this product to me and she has beautiful brows they are thick and dark. I have been using it for about a month. I already see improvement and love it so far! neuBrow brow enhancing serum
As I have gotten older my eyebrows are fading and getting sparse. I started using eyebrow powder just so they would show up. When I discovered a serum to improve the thickness, I thought I'd try it. I have been using neuBrow for about 2 weeks and I can actually see more natural color and thicker eyebrows. I'm going to keep using this product because it is working for me. LovelySkin Customer
Verified Purchase
NeuBrow is Great!
I love this product. It has taken a bit longer than originally expected to begin to fill in some of my brows, but it is now doing a great job of creating thicker brows. Amazing Brow Growth
I received a sample of this and loved how it worked. I thought it was expensive, so I tried another product thinking brow products aren't as big a deal since they aren't close to the eye like lashes and similar results would be easy to get. Nothing even compared. I saw results in just a few weeks of starting to use daily again. My brows were fuller and the gaps from years of plucking and waxing were filled in. I can't recommend enough. LovelySkin Customer
Verified Purchase
It Works!
My eyebrows have thinned over the years so I thought I'd give this one a shot. I have been using this every night for about a month with great results. The sparse areas of my eyebrows have filled in nicely. My skin can be a bit sensitive but this product seems very gentle and has not caused any irritation. Miracle product
Just 2 weeks in and aging brows have turned the clock back. If you have thought , "Whoa - my brows look weak/grey/thin/not as they used to be," get this product immediately. After only 2 weeks of daily use, I am back to "brow normal." I am giving as a gift to all my sisters. (This is one of those products that you fear will be discontinued because you love it so much. )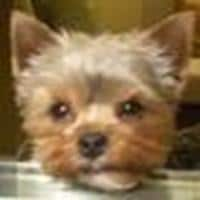 Works well.
I give it 4 starts because I've only been using the brow serum for about 2-3 weeks now, but my brows do seem to have hair growing in the areas where there were none. My brows have been thin or non existent due to over plucking when I was younger, so this is exciting news for me! LovelySkin Customer
Verified Purchase
Darker and Fuller
I was very pleasantly surprised with how much darker and fuller this made my eyebrows look. I don't have to use it every day to keep up the results, either, just a couple of times a week. AHSinCHS
Verified Purchase
Skimpy Brow Help
Due to over plucking and aging my eyebrows were extremely sparse and thinned out. I have been using neuBrow over a month and have noticed that they seem less patchy. Hoping with continued use my brows will gain even more growth especially at the ends. LovelySkin Customer
Verified Purchase
Terrific product !
This is my second purchase of the brow enhancer. It makes my brows look fuller & less sparse. A very good product . LovelySkin Customer
Verified Purchase
Brow Miracle!
My brows have always been light & thin. This product has darkened my brows & given me a great amount of growth!!! LovelySkin Customer
Verified Purchase
What a difference!
So happy with my results from neuBROW! By the third week my eyebrows were so much fuller than before. I was shocked by the results. HeidiPly
Verified Purchase
Love it!
Have been using it every day since I got a sample from another company and it just keeps my brows looking clean and neat and thick. LovelySkin Customer
Verified Purchase
New brows !!
I am on my second tube and notice a really big difference in my once sparse eyebrows. They are growing in areas that had stopped growing years ago. I have tried other products but for me this is the best one I have used. Really pleased ! LovelySkin Customer
Verified Purchase
Superior to other brands. Great applicator!
I received a lovely birthday gift last October from LovelySkin! It was trial pack of neuBrow eyelash and eyebrow serum. I was using another brand at the time but neuBrow has won me over. I love the mascara wand applicator, which provides much better coverage that the eyeliner-type wand that other brands have. After I sweep the wand across my brow I sometimes then sweep up to coat all my brow hairs and then do a final sweep across. Proven results...the the ends of my brows that have gotten more sparse as I've gotten older have filled in and my brows look great! Purchasing from this company is such pleasure...thank you for the present! billieba
Verified Purchase
Great product
I got a sample for lovely skin and I like it so very much it works great! My brows are thicker now, I bought it for 3 times and told my friends how great it is and they ordered it too ! Truly works
I received a sample from LovelySkin. The outside half of my brows had thinned significantly and within just two weeks I began to see new growth. Now I have full brows again! It also darkened my brows which I liked. I have never used a beauty product that worked this quickly and dramatically. LovelySkin Customer
Verified Purchase
Best brow enhancer
I have tried several different brow enhancing serums yet none work as well as Neubrow. It filled in bare spots. LovelySkin Customer
Verified Purchase
SHOCKED
It actually works. Within weeks I was seeing results and now ladies are asking what I did. Great product. Meh.....
Not sure there really is anything in the tub it just seems dry. So far no difference- so will not be purchasing again. LovelySkin Customer
Verified Purchase
I have brows!
This product does work...it took a couple of weeks for me to see a real difference and now I don't want to be without it! Sort of expensive but it does last a long time and it's worth it! ArtistAnn
Verified Purchase
Really works!
After years of over plucking my eyebrows I really didn't have any left. This brow enhancing serum really helped more hairs to grow. It takes 4-6 weeks, so be patient. It is worth it. Desireered
Verified Purchase
Dark Lush Brows
I first received this as a sample from Lovelyskin. Within three weeks, my brows were darker and more lush. I have a bald spot in one brow that is no longer visible. I have now purchased the full size version so that I will not be without. This product delivers. LovelySkin Customer
Verified Purchase
Nothing
Sadly, this did nothing for me. LovelySkin Customer
Verified Purchase
This really works!
I got this as a sample and was amazed at how fast my brows grew back. I have since ordered twice. Highly recommend LovelySkin Customer
Verified Purchase