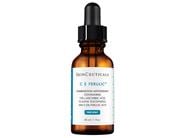 Reviews For
SkinCeuticals C E Ferulic Antioxidant Serum
$166.00
This Serum Rocks!!!!
I have been using this serum for at least 10 years. I have tried other serums less expensive but nothing compares to this one! I'm 49 years old and I'm told all of the time my skin is flawless and that it glows! My daughter started using it as well and she now knows now why I'm obsessed. If I had to list off 5 of my favorite things this would be one of them. I highly recommend this product and it's well worth the price tag! MaryFrances
Verified Purchase
It really is that good
My skin is just better when I use it, always, in that it glows and I get a lot of compliments. I use this alongside tretinoin, CeraVe Healing Ointment, and switch been different sunscreens. I have not tested side by side photos of long term use, but I do notice a difference in the luster of my skin when I stop using it. If you can afford or budget for it, get it. It does smell like hot dog water, though. LovelySkin Customer
Verified Purchase
The Winner it is !
I am late to the vitamin C game. Added when I switched to the Skinceuticals line. My skin is mature, dry and sensitive. I feared this would be too drying, but it is not. I use once a day and follow with the hyaluronic serum and moisturizer. I can tell a difference in my skin using these products and lovely skin makes it super easy to order. I'm a repeat happy customer. It does what it says
I love SkinCeuticals CE Ferulic, it does everything it says. I put off buying it for a while due to the cost, finally bought it and so glad I did. It it just what my skin was looking for. My skin looks clear and more refined. My Favorite Product
This is the one product that I always use. Most if my skincare products I switch out except for this. I have been using C E Fuerlic for almost 10 yrs. A Workhorse
This is a must have in your skin rejuvenation arsenal! Yes it's expensive but using only 4-5 drops a day in the morning it lasts quite a while. I can't use it around my eyes, it stings. Dianne90277
Verified Purchase
CE Ferulic
I've been using this product for over a year now and I think it has made a difference with hyperpigmentation and my skin looks more even. Wonderful product! Cheryldunn
Verified Purchase
Best serum ever
This is my go to day serum for every season. It protects my sensitive skin from the sun without breaking me out. It also hydrates my skin with a nice tan, glow!! LovelyReviewer4
Verified Purchase
C E Ferulic Serum
I have been using the E serum for years. It also protects from sunburn. I should know. I am a lifeguard. I do swear by it. This new one is every bit as the other, but with even more skin benefits. I don't know how SkinCeuticals, does it, but it has even improved on the old standby Serum E! Fantastic
I was introduced to SkinCeuticals years ago this is one of my top products of theirs. This does wonders to your skin. Diminishes Fine Lines makes my skin look full give you the protection that it needs SkinCeuticals C E Ferulic is my favorite!
Ferulic acid is an organic compound that is rich in antioxidants such as vitamin A, vitamin C, and vitamin E. It is often found in anti-aging skin creams, where is it believed to neutralize free radicals that damage and age cells. I love applying this product on my face each morning as part of my anti-aging regimen. I've used the SkinCeuticals brand of CE Ferulic for several years and been very happy with it. I Will Never Be Without SkinCeuticals C E Ferulic Serum
I have been using SkinCeuticals C E Ferulic Antioxidant Serum for more than 20 years and I can honestly confirm there it deserves its cult status. My skin is smoother, brighter, and more importantly, my skin looks 10 years younger than my age. This is THE vitamin C serum. You cannot go wrong with this product. I will never be without it! Love!
This product has been a staple of mine for years. I stack it with blemish + age defense and B5 gel then physical fusion tinted spf. My skin looks great! LovelySkin Customer
Verified Purchase
Used for years
I have used this product for several years and I find it makes my skin smoother. Highly recommended
I have used this product twice a day for years. While it has a high price point... it's worth it! LovelySkin Customer
Verified Purchase
Cult favorite
Best vit C on the market clear bright skin Eliette
Verified Purchase
Worth it
I've always struggled with red splotchy skin, but since I've started to use this product my complexion has improved and my skin tone has evened out. I routinely get compliments about my skin now! It's a bit of a splurge for me, but totally worth it. LovelySkin Customer
Verified Purchase
Skinceutical CE Ferulic Antioxidant Serum
I love this serum Sunny12345
Verified Purchase
Best I've found
This product was recommended by my daughter. Best I've used. Great Serum
I bought this per my dermatologist's recommendation. It soaks in quickly and does not disturb my makeup and I do feel that it brightens my skin after consistent use. LovelySkin Customer
Verified Purchase
Great product
I mix this with the HA5 intensifier serum in the morning and my skin is hydrated and bright. LovelySkin Customer
Verified Purchase
I use this every day
My dermatologist recommended this for daily use because it has antioxidants to prevent skin damage from sun and daily living. This is my basic everyday go-to product to protect my skin and prevent wrinkles. I love it. Love it
My fav product to use after shaving LovelySkin Customer
Verified Purchase
Amazing
This is a game changer!!! You will love it! LovelySkin Customer
Verified Purchase
The hype is real
CE Ferulic is every bit as lovely as it's hyped up to be! It is a liquid, yes, but on the skin it feels silky smooth, and it absorbs like a dream. The best part? The beautiful, healthy glow it leaves you with! Am in love!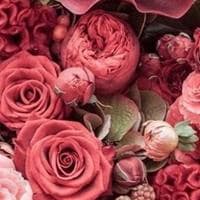 AnnaAmerica
Verified Purchase