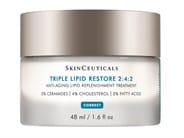 Reviews For
SkinCeuticals Triple Lipid Restore 2:4:2 Anti-Aging Cream
$128.00
Nourishing
This product is very nourishing on my skin. The skin on my face has become so dry but when I use this product, it makes my skin feel plump and nourished. I just bought another bottle....its worth the price. LovelySkin Customer
Verified Purchase
Excellent Night Cream
Great texture; feels wonderful. I've used it for two weeks and have seen improvement in my aging skin—especially my neck. I'll definitely purchase it again. LabLover2
Verified Purchase
Smooth Like Butter!
I started using this on my neck and it's very soothing and moisturizing. I have combination skin and wouldn't use this on my face (too heavy), but it's perfect for my neck, which is sometimes drier. Travlladee
Verified Purchase
Terrific
I have loved this cream. My kids told me my skin looks fantastic! SkinCeuticals really delivered with an absorbent, moisturizing lotion. Chrisanthymom
Verified Purchase
Wonderful
I have been using this face cream for almost a year now and I love it. I highly recommend it if you have typical 40'ish year-old skin that wasn't protected from sun damage in younger years. Favorite face cream
I'm 60 years old and have extremely dry skin. I've had problems with allergies to facial products and this is the best face cream that I've tried to date. Just what my face needed!
I use this after my tretinoin in the evening and after cleansing and vitamin c in the morning. My skin drinks it up. I love this moisturizer. This is the second time I've purchased this and it won't be this last. LovelySkin Customer
Verified Purchase
Excellent moisturizer for dryish skin
Love this product. Initially I thought it wasn't rich enough for my dry skin but after giving it a few days I noticed how balanced & hydrating it is! My skin looks clearer & plumper after days of using this consistently. LovelySkin Customer
Verified Purchase
Triple Lipid Restore
This cream was recommended by my plastic surgeon office as being top choice for skin repair and maintenance after a laser treatment. It is smooth and non oily which is an excellent choice. Very happy with continued use of this product. LovelySkin Customer
Verified Purchase
The BEST
I love this cream- it keeps my very dry, sensitive skin hydrated and plump. LovelySkin Customer
Verified Purchase
Feels amazing on my skin.
My 59 year old skin feels and looks more supple. It provides a smooth, moisturizing base for my tinted sunscreen. LovelySkin Customer
Verified Purchase
TLR game changer
I work on the front line in healthcare, and wearing a surgical mask 90% of the day has really taken it's toll on my skin. TLR (Triple Lipid Restore) has made a huge difference in the way my skin is responding to this now. My skin stays a lot more hydrated now, and when not wearing the surgical mask, I don't look aged and shriveled up. I apply this last in the am, prior to my SPF lotion, and again in the evening as the last step before night cream, (even though you might not want a night cream, as this is probably all you need) it feels good, and makes my skin look well nourished and firm and hydrated. I will always have this cream available to use from now on, don't think I could be without anymore. Will continue to use
I've used this enough to see a bit of difference in the lines in my 60ish year young face. I've purchased my second jar and hope to continue to see results. Great Smoother for Skin
I cannot say enough about this cream. I love the tingly feeling when applying to my face. I apply per the Q's & A's, after the SkinCeuticals Hydrating B5 Gel prior the sunscreen. My skin isn't dry all day. Due to our wintry weather in TX, I had to change my regular regimen and started using SkinCeuticals products. This cream is like the cherry on top, it is wonderful. And thank you Lovelyskin.com. I have been shopping with them for many years. They are reputable and an amazing company. And I love their rewards program.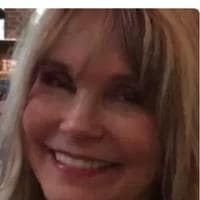 dlbrock
Verified Purchase
Winter necessity
This product is an all time favorite of mine. With a combination of dry winter air and regular tretinoin use this moisturizer is exactly what my skin needs! Feels rich and soothing on the skin without feeling heavy or causing breakouts. It absorbs well and doesn't leave a greasy feeling, just perfectly balanced and thirst quenched skin. OliviaL
Verified Purchase
Mature Moisturizer
This is THE BEST lotion for day and night! Psoriasis sufferers, over 40 and dry skinned mamas: This is your new BFF! Worth every penny. Serious hydration and light enough for humid days or under sunscreen. LovelySkin Customer
Verified Purchase
A True Powerhouse!
Honestly I bought this cream because I know it's one of SkinCeuticals' all-time best sellers, and for my deep belief in the brand itself... I have used it for less than a month so it's still early to talk about results, but I can tell how powerful it is, as I'm already starting to feel a difference when it comes to my face moisture, texture & complexion!! The lipids inside it (Cholesterol, Ceramides & fatty acids) make it a powerhouse when it comes to skin aging, and it speeds up your skin's adjustment to Retinol in an amazing way! A bit too greasy and hard to remove when you wash your hands after application but it is definitely not an issue compared to the results you should get later on! And it's totally worth its price!!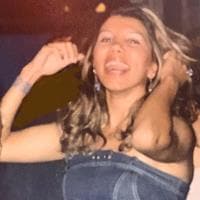 Chantal
Verified Purchase
Can't go without it!
I use this cream every night on my eyes, neck and around my mouth. It is truly amazing. The elasticity of my skin as has improved, making my eyes noticeably more open looking. I won't go without this cream. It's a godsend. I am in my late 30s and have combo skin. It does not make me break out. I even use it on my eyes in the morning before I put on my makeup. I have no problem wearing it under eyeshadow, eyeliner, or mascara - though I do use the waterproof variety. This cream is worth every penny. LovelySkin Customer
Verified Purchase
So far I'm loving this product!
I received my order very fast! I have been using the Triple Lipid Restore for approximately 3 weeks and I absolutely love it. I am in my 60's, no longer wear make up especially since we've been in lock down for a year and my face has become very dry. I have tried every product out there and after about a weeks use my skin becomes dry by the middle of the day. So far I have not seen this while using this product. I can even skip a day (I don't usually but it has happened) and my skin stays soft, doesn't look or feel dry. LovelySkin Customer
Verified Purchase
Perfect night moisturizer
Works well, even use during say in winter dry weather. Wish it wasn't so expensive. Sdsunset
Verified Purchase
Incredible Cream
I've just recently begun using SkinCeuticals, and I'm beyond impressed with the quality and effectiveness of the products in such a short time. I use this cream day and night to lock in moisture after using other serums, and it keeps my skin soft, smooth, and extremely hydrated without being oily. I tend to have clogged pores and suffer from occasional adult acne. I've also got scarring and discoloration. I've only been using this product for 2 weeks and can already see a difference in my skin. I know the price point is high but quality products are worth the price to keep my skin healthy. TiffanyNeal
Verified Purchase
Neutral opinion
I've used this in the past and thought it was ok but I didn't see much improvement. LovelySkin Customer
Verified Purchase
It works well but I'm not blown away
I have dry skin and keep trying different nighttime moisturizers in the hope by morning my skin will not feel dry again. This works well, and is better than others I've tried but I often still feel like I need to moisturize in the morning too. Perhaps it's inevitable with my skin? LovelySkin Customer
Verified Purchase
Best Winter Moisturizer!
My winter skin was getting drier and flakier than ever. After using Triple Lipid Restore Cream for one week, my skin looks healthy. Hydrated, plump and supple. It's great! LovelySkin Customer
Verified Purchase
The best moisturizer for aging skin
You don't need a lot and it gives a lot of moisture. Great for aging skin. LovelySkin Customer
Verified Purchase