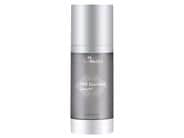 Reviews For
SkinMedica TNS Essential Serum
Disappointed
I was so excited about this product; however, I'm not happy at all. I've only been using the product for three weeks, but the only thing I've seen in that time is a horrible outbreak of acne. Sorry, I cannot recommend this product. LovelySkin Customer
Verified Purchase
Not for sensitive skin
After reading all of the good reviews from people with sensitive skin, I thought this would work for me. Unfortunately after 2 weeks of day/night use, the side effects were too much to bare. Persistent painful acne and reoccurring chin rash forced me to give up on this product. For those with truly sensitive skin and opposed to fragrance, I'd pass. CityGirl
Verified Purchase
Dried and irritated my skin
I've loved all the SkinMedica products. I've tried so far except the TNS Essential Serum. I tried it very briefly and found it dried and irritated my skin. After all the great reviews, I was looking forward to trying it out and was disappointed I had negative results. I returned it after about a week's use. I realize my experience greatly differs from the vast majority of users, but if your skin is at all sensitive please take a look at the ingredient list. "NO EFFECT. Dont waste your money. Please."
I dont know where these great reviews come from— maybe some type of SkinMedica loyalty rewards or endorsements by friends/employees? My dermatologist suggested TNS ES for fine lines. Im realistic and dont expect miracles, but NO EFFECT after 5 weeks of daily use. Zero. I know full benefit takes 90 days, but some minor improvement should be seen by now, especially at this price. Ive had much better skin tightening, pore refinement and tone from 8 years of NIA24 Skin Strengthening at fraction of cost. I see why Dermatologists suggest TNS, the $100+ mark-up is great business. Im not typically so skeptical but really feel scammed by this product. Info: Im 56 with even skin tone, told I look in my 40s, younger women have complemented my skin and ask what Ive products I use. But I do have fine lines around lips and chin which I hoped TNS would help with. Nothing. Just didnt live up to the hype
Maybe I need to give it more time, but for the past month or so that Ive been using this on a daily basis I have not seen any difference or improvement in my skin. I had very high expectations for this product based on all the rave reviews and of course the steep price tag but unfortunately for me this serum is nothing special and did not deliver. It feels fine going on and doesnt irritate my skin or even smell that bad but other than that, this serum has been a major disappointment for me. LovelySkin Customer
Verified Purchase