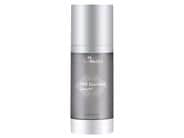 Reviews For
SkinMedica TNS Essential Serum
Didn't Work
I used this product for about a year but I didn't see any improvements on my skin. For the price I paid for this, I was hoping for good results. Perhaps it works for others but unfortunately, it didn't for me. LovelySkin Customer
Verified Purchase
Didn't hit a home run for me
I've used this regularly since purchase and it hasn't impressed me. When you pump it out, there are 2 different types of serum that come out. You have to mix them before applying to your face. It has a fairly strong odor and I have not seen any difference. I guess I expected more, especially with the description and especially the price tag!! Beware! White Head City!
My skin is normal and I purchased this to help with adding additional hydration and overall upgrading my skin regimen with medical grade ingredients,. About a week into using it I noticed small white heads under the skin on my jaw line. This was the only skin care that I had changed. If something doesn't work I throw it away. Hard to do when you pay a high price. I will continue with my vitamin c in the morning and retin A at night. Too bad, I was hoping this would have been the answer to maintain my 50 year old skin, even more so by adding nutrients that benefits skin. My skin before had very few lines and the skin texture was great so I will continue with what I had been using. Takingcareof50
Verified Purchase
Harsh on my skin, no noticeable benefit
This facial treatment was quite harsh for my skin type. I have normal/dry skin that can be sensitive, so perhaps that is why. Just after two nights of using this my face felt inflamed and a little chapped. Honestly, I did not notice any difference after using it for three months.
I heard wondrous things about this product in terms of all of the reviews, but I have to say after using it for three months I did not notice any real improvements in my skin. My mom advised me against it because of the smell, yet that did not bother me. It could just be that my skin did not react the way others have. I am in my late 30s and maybe this addresses older skin concerns, yet I am not sure that I believe in its prevention effects to absorb the hefty price tag. It's nice
Not worth the price tag. It did not impact anything that I took notice of. LovelySkin Customer
Verified Purchase
Love the Product - Hate the New Bottle
I love this product! It is amazing. Within days, deep lines are reduced and pores are smaller. However, the new larger-size bottle is defective. The air pump is supposed to deliver 2 serums in a single pump but only one of the two comes out of the bottle. None of the troubleshooting methods for air pump bottles works. But LovelySkin let me know that this is a manufacturer problem, and they are sending me the product in the original bottle and refunding me the difference in price. So I love the product, love LovelySkin, but hate the new dispenser. LovelySkin Customer
Verified Purchase
TNS
I love the product however the packaging did not work out for me. It's supposed to dispense two different formulas at the same time and mine never did. Thank you to your company, it will be replaced with a new bottle. Your customer service is better than any product I've ever used!!!! Thank you LovelySkin Customer
Verified Purchase
More Hype than Help?
TNS Essential Serum was strongly recommended by my plastic surgeon (who is a distributor...$$$...of SkinMedica products). I used it for a few months last year. I am a senior with very good quality skin...and few wrinkles, thanks to ps. The TNS kept my skin smooth but did not give me the regular exfoliation and clear skin glow and compliments as when using SkinCeuticals C E Ferulic in the a.m. and SkinMedica Retinol Complex 1.0 at night so I gave up on TNS and switched back to my original regimen. LovelySkin Customer
Verified Purchase
Unsure of results
This product is quite expensive, but does last a long time. I chose to wait until I had finished the product to give a fair review. In full disclosure, I previously used very good products, so it was difficult to decide to spend this much on one serum, but there are tremendous reviews. However, I did not see the results of fading dark spots or lessening fine lines. I also think a review should be based on whether one will order the product again and for me at this point that will not occur. I did not use any of the other SkinMedica products in combination with the TNS Essential Serum. LovelySkin Customer
Verified Purchase
Too Heavy for my skin - Early 30s
I really wanted to love this serum, and had heard amazing things. However the formula was just too heavy for my skin, it was clogging my pores and made my skin uncomfortable. It was milia season on my forehead, which is the area I particularly wanted to use this for. Maybe when I am a bit older and my skin is more dehydrated. I have noticed no improvement
I have been using this product for a month and I dont know if I just havent been patient enough but I see no improvement at all. Im 40 something and my main concerns are wrinkles and dark spots from the sun. This product was recommended at my plastic surgeons office so I decided to try it. For the price and the unpleasant smell I expect better and faster results. Im going to use it till Im done with the bottle and see if I see any changes. Will report back. Not completely sold on it
I used this product for nearly a year, regularly (Im a skin care fanatic and never miss a step in my routine). I ran out 5 months ago, and decided Id wait to purchase it again depending on if I noticed a difference once I stopped using it. The result: Ive noticed zero changes. I was honestly hoping I would see something because of the great hype surrounding the TNS formula, but I didnt. Too expensive for what the result
first at all, $260 for a bottle not even last for 3 months is expensive. second, the smell of it is stink. third and the most important is i dont see the different using other counter top to this expensive one. Its not a bad product, but just overrated! LovelySkin Customer
Verified Purchase
Smells medicinal, others better
Dislike the odor. Was recommened by my dermatologist who treats my 60 year old dry skin but honestly I gave this product a good try, and saw nothing different.Will go back to less expensive over the counter creams which worked just as well for me.