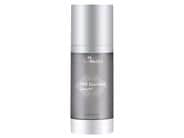 Reviews For
SkinMedica TNS Essential Serum
I haven't given up....
I am still using the TNS serum even though I find the smell, the packaging and the price somewhat disagreeable. I do think I MIGHT be noticing an improvement in my skin texture...so I feel that more time is needed. I do think LovelySkin has very competitive pricing AND they are a legit distributor. I stopped looking to buy this "cheap" because I was pretty confident I wasn't getting authentic products. Noticed results in 1 week
After using this product I saw a smoother completion in a week. Only downfall is that the bottle doesn't last long; about a month. LovelySkin Customer
Verified Purchase
Really makes a difference!
Committed to a nightly skin care program - versus just quickly wiping off makeup and putting on night cream - when I bought this product. The results have been amazing. My skin looks smoother and just seems to have a natural and healthy glow. This is a 'must add' product! Wow!
I was nervous to buy this because of the price but decided I would try it out and use it as my main treatment product. I have oily skin but am dealing with hyperpigmentation and fine lines. While I haven't seen drastic changes I have been waking up with a glow and healthy plump looking skin that has me encouraged! LovelySkin Customer
Verified Purchase
Luv it
My dermatologist recommended this product and so far I love it. My skin looks great & the serum is light & nourishing. The pump mechanism didn't work properly when I first got it, but Customer service at LovelySkin was very helpful. They pointed out tips to prime the pump & sent a link to follow. LakotaLady
Verified Purchase
This is the best
I have tried many prior, this product is the best. JulieannStuart
Verified Purchase
Devoted User
I've been using this for years & will never stop. I also never grow tired of people thinking I'm much younger than I am : ) I highly recommend this product! LovelySkin Customer
Verified Purchase
Only cream that works!
Noticeable difference in texture of my skin. This is the only product that you can see the lines fade away. Hate to be without it. LovelySkin Customer
Verified Purchase
a great product
I like using the serum at night after cleansing my face. I have only been using it for a brief time but will continue to use it. Because it is small amount each night, I feel I can use it for quite awhile to see results. Already I think my skin feels smoother and softer, even at my older age. The best!
Love this serum! It will always be in my skin care regimen. Well worth the cost. Tsweeney
Verified Purchase
I'll drink cheaper wine to get this!
Yes it is pricey but it lasted me a full three months and it works like nothing else. I noticed a difference within just a few days. Smoother skin that absorbed moisturizers more efficiently. And I'm so cheap I busted open the container when it was done because usually I can get anther week of product out of poorly designed packaging but not this time. Truly, you can use it until it stops and really, there is nothing left behind - I appreciate that transparency! SkinMedica TNS
I've been using TNS serum in the mornings and I love how my skin instantly wakes up and have a glowing look. TNS Essential Serum
I am awaiting my 3rd purchase to arrive in the mail. This stuff is amazing. I just turned 40 and have tried many of different expensive products. I find SkinMedica to be top notch. I had a friend of mine ask me if I use botox. Which I never have. I use this in the morning and at night. Usually I would use the liquid vitamin c in the dropper first then apply TNS. My skin looks and feels great. I have people compliment me ast least 2 to 3 times a week on my skin and my youthful appearance. I also use SkinMedica eye cream as well. Very pricey product however you get what you pay for. It's nice when they give you coupon codes too. It helps. Jodi1980
Verified Purchase
The real thing
This is my main skincare item. It is pricy I know, but I tried giving it up for three months and I truly noticed a difference. My skin looks and feels tighter when I'm using it. I noticed that my lines lessened (I'm 53) after about two months. I honestly know this product is worth it for me. Excellent Product
I have been using this for a couple weeks now and I can see a huge difference. This is def worth the price tag. Which turns out not to be that bad using coupons and points through Lovelyskin website which is one of the only online authorized dealers. This product and website are definitely top notch. BobbiAnn
Verified Purchase
Love it!
I have been using TNS essential serum for two years. I love the way it makes my skin look snd feel. I am 66 years old and feel that it has improved my skin and delayed signs of aging. LovelySkin Customer
Verified Purchase
Most Important Step
I have been using SkinMedica TNS for several years. I use it as the first step in my skincare routine. It is expensive so I have attempted to stretch it out as much as possible. I am a senior citizen, and I believe that it has worked to keep my skin smooth and radiant. I must add that I do not like the two-chamber pump mechanism. It does not always work the way it is supposed to. I am going to follow a few things that other reviewers have suggested, i.e., storing it upside down, to see if that helps. Other than that, it is a great product. Wonderful serum
I love the way this serum makes my skin feel. I did notice a slight difference in skin texture after 30 days of use but, unfortunately, it is just too expensive. LovelySkin Customer
Verified Purchase
The best serum ever!
It helps to brighten, smoothen, shrunken pores, reduce fins line look. It's expensive but really worthy ! It works
I was hesitant to purchase because of the price. I really wanted to try it though. I figured I would get it, it would not improve my skin and I'd be over it. I'm not over it. It really does work. LovelySkin Customer
Verified Purchase
TNS ESSENTIAL SERUM
I have used this product for the last three years. It is pricey and it's a treat when I purchase it. But well worth the money spent. In just days my face looks smoother and toned. I highly recommend. LovelySkin Customer
Verified Purchase
So far, so good!
I have been using this serum for about 10 days and I am already noticing a subtle glow and firmer skin. I am using this along with the SkinMedica retinol and I'm very excited to see improvements in my skin. The stuff is pricey but I am impressed already and just this brief time. Looking forward to the end result! LovelySkin Customer
Verified Purchase
Marked difference in color and texture of my face
Love the product, have used it for months and am a bit smitten with the way it makes my skin feel and the results I've seen. LovelySkin Customer
Verified Purchase
TNS essential serum
Expensive, but worth it! I have dark spots that have disappeared since I started using this product! LovelySkin Customer
Verified Purchase
TNS is by far the best!!
I've been using TNS for 4 years now. I haven't aged a day! I'm 66 years old and my dermatologist and facialist (at a plastic surgeon's office, no less!) tells me I have the skin of a 40 yr. old. Before using this and other skin medication and SkinCeuticals products I was told my skin was way too dry and was aging quickly. At 60, I had the skin of a 50 yr. old. My wrinkles have filled in and my my skin is radiant. I love this product! Pamela40
Verified Purchase