Sun Care
Heliocare Benefits: Everything You Want to Know about the Sunscreen Pill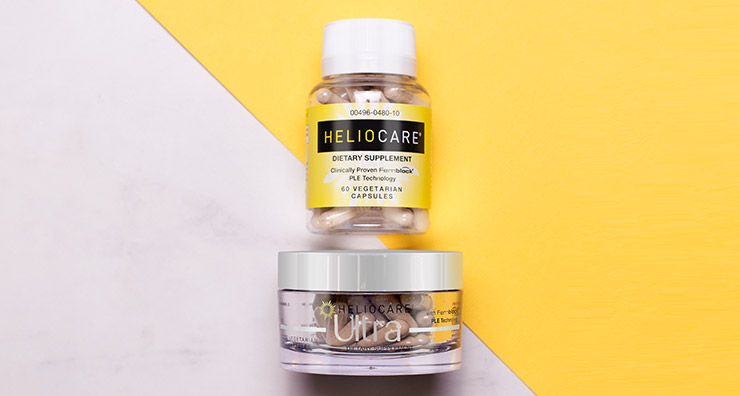 What if you could pop a pill and be magically protected against the harmful rays of the sun? Though it's not magic, per se, the goal of Heliocare, also known as "the sunscreen pill," is to do just that. Heliocare is the only oral dietary supplement on the market that provides protection against photoaging, which shows on your skin in the form of fine lines, wrinkles and dark spots. Sound intriguing? Read on to learn more about how this exciting innovation in sun protection works, and is a product you should add to your skin care regimen YEAR ROUND!
How does the sunscreen pill work?
Heliocare works from the inside out to prevent sun-damaged skin. The active ingredient, polypodium leucotomos extract—derived from a tropical fern plant found in South and Central America—strengthens immune response and enhances UV protection by acting as an antioxidant in your system, disarming the free radicals that cause harm to your cells.
When do I take it?
Heliocare dosage is two pills in the morning—about 30 minutes before sun exposure—with a glass of water for benefits that last all day. For a one-pill option, try Heliocare Ultra, which packs in twice the antioxidants via vitamin C and pomegranate extract. It's also important to remember that protecting your skin from the sun's harmful rays is something that should be done all year long, not just during the summer months!
Does the sunscreen pill replace sunscreen?
Heliocare helps prevent sun damage, but it does not entirely replace sunscreen. Think of it as an additional tool in your skincare arsenal to complement your daily application of topical sunscreen. For three of our latest sunscreen recommendations, see below.
Is it vegan?
A lot of capsule-type supplements contain gelatin and therefore are not vegan, but Heliocare is vegan-friendly. It's also gluten-free and free of artificial dyes, too.
Want to read more about Heliocare? Check out this Reader's Digest article, "50 Natural Remedies that Really Work."
To round out your suncare regimen, try these products:
EltaMD UV Clear Broad-Spectrum SPF 46 Sunscreen Untinted- Looking for a lightweight, untinted sunscreen packed with potent benefits? This non-comedogenic formula is especially well-suited for acne-prone skin, with 5 percent high-purity niacinamide to reduce inflammation and prevent breakouts. Hyaluronic acid retains moisture while vitamin E and lactic acid reduce signs of aging.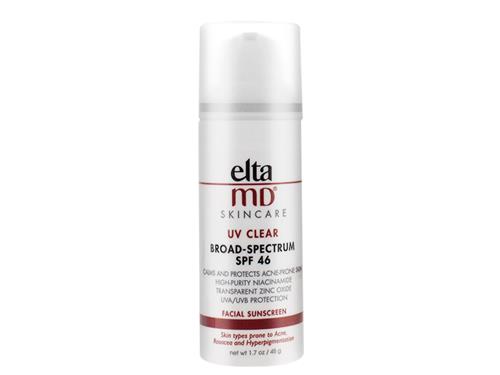 Colorescience Sunforgettable Mineral Sunscreen Brush SPF 50 - When it comes to reapplying sunscreen over makeup, it doesn't get more convenient than this self-dispensing brush with sunscreen powder right in the handle. Titanium dioxide and zinc oxide team up to protect against both UVA and UVB rays, while red algae provides additional antioxidant protection. It's available in four shades–fair, medium, tan and deep–to match your skin tone.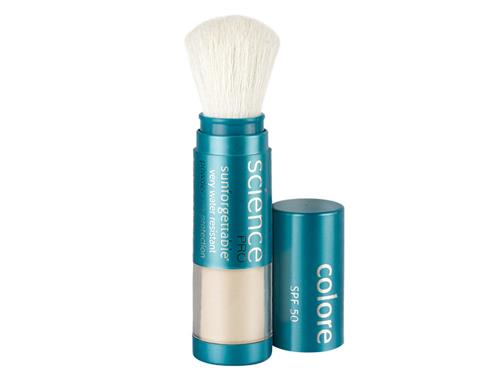 Replenix UltiMATTE Perfection SPF 50 - For sun protection while managing oil and shine, this mattifying product with a lightweight whipped texture does the trick. Zinc oxide provides physical sun protection while green tea extra neutralizes damaging free radicals. Use it solo or as a primer under makeup to help protect against harmful rays and keep skin looking matte all day long.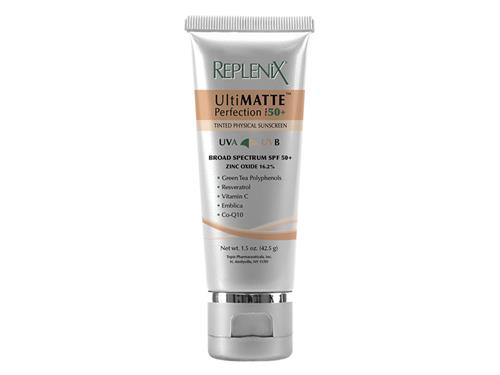 EltaMD UV Sport Water-Resistant Broad-Spectrum SPF 50 A perfect companion for any active lifestyle, this resilient sunscreen offers water-resistant protection that remains effective whether you're swimming or sprinting. Zinc Oxide and Octinoxate combine with antioxidant-rich vitamin E to defend against UVA and UVB rays as well as free radicals, allowing you to enjoy the outdoors without sweating sun damage.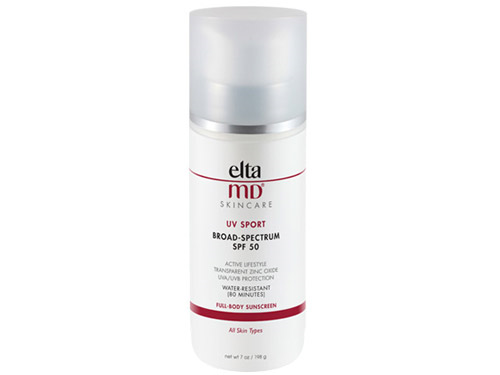 Have a question about any of our sunscreen products? Leave us a comment below!
Connect with Us!