Skin Care
The importance of order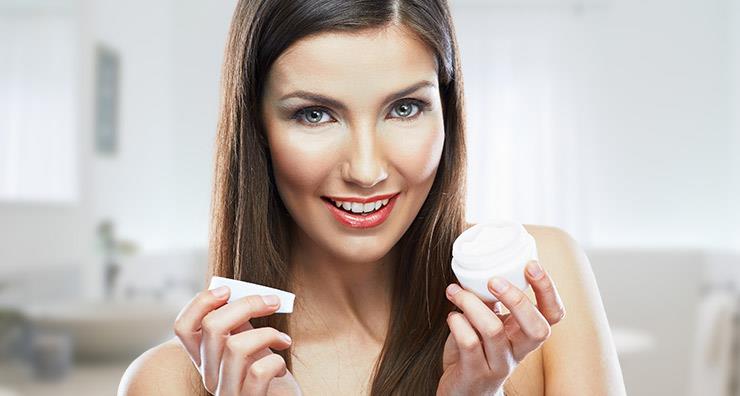 When you get home from the beauty store, you may have a counter full of skin care products that you're unsure about how to apply and simply may not work with each other.
That is one of the reasons that Dr. Schlessinger started LovelySkin.com and offers some of the best products with individuals who are versed on how to use them and which ones are best for each skin type. Having said this, here is a quick guide on different skin strategies and their methods of order. The most important thing to know is that you must apply from 'thin to thick' on products. This overarches any and all directions below, but cleansers should be used first, of course! Other than this, following the instructions is a good rule of thumb, but always follow any manufacturer recommendations should they conflict with this primer.
1. Cleanser and toner
An effective skin care regimen must start with a good cleanser and toner. The cleanser removes makeup, dirt and oil from the surface of the skin. Next, the toner reaches deep down into pores to remove any leftover debris and prepare the skin for your other products.
2. Exfoliator or mask
Exfoliators and masks, as well as any other treatment products such as peels, can be used once or twice a week along with your regular routine. Masks should be applied to skin that is freshly cleansed to allow for proper absorption. Exfoliators help lift away dead skin cells so you should use them after you cleanse and tone to encourage cell renewal. Masks are generally used at night. Exfoliators can be used at other times, but this can vary.
3. Spot treatments
If you have a prescription or spot treatment product, you should apply it to problem areas immediately after toning. This will allow the most concentrated products to properly absorb into the skin.
4. Serum and eye cream
When it comes to applying the rest of your skin care products, they should always be applied from lightest to heaviest (thin to thick). The lightweight formulas such as serums and gels should be applied immediately after you cleanse, tone and spot treat. After you apply any serums, gently apply an eye product to the delicate orbital area.
5. Lotion and cream
The last step in your routine should be to apply your moisturizer. These thicker formulas help lock in moisture and balance the complexion. In the morning, you should apply a sunscreen after your moisturizer to protect skin against UV damage.
If you have questions about products you have purchased from LovelySkin.com or our store, stop in to the LovelySkin Store to ask one of our aestheticians or send us an email at CustomerCare@LovelySkin.com and we will be happy to clarify the right regimen for you.